Peddyr Cubberley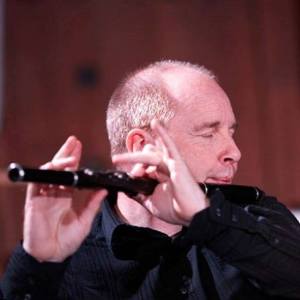 Peddyr Cubberley, well known on the Manx traditional music scene, has been active since the Manx revival of the 1970s. He is a founding member of Mactullagh Vannin, and the Tarroo Marroo Ceili Band and has worked with many Manx groups, festivals, and musicians of all ages.

A prolific exponent of the wooden flute, low & tin whistles, Peddyr is also known for his compositions of contemporary Manx music in a traditional style, such as "Kinnoull".
"Cubberley has emerged as one of the most important composers in the Manx idiom." Traditional Music on the Isle of Man - Cliff McGann, Ceolas. 1996.
[

Photo by Maurice Gunning

]
More Manx Bands - Possanyn