Barrule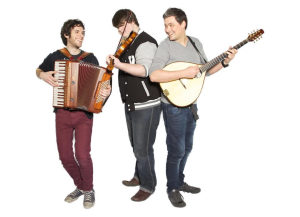 The unique sound of traditional Manx music is the Celtic World's best kept secret. This is set to change with the introduction of Barrule, the award winning trio hellbent on taking the Isle of Man's music to a much wider audience.
Named after the famous Manx summit where legend says the ancient Celtic God Manannan MacLir stalked his mighty fortress, Barrule fuses three distinct musical forces – gifted fiddle-player Tomas Callister, accordion wizard Jamie Smith (of Mabon) and versatile accompanist Adam Rhodes (Mabon and Manx band King Chiaullee) on bouzouki. Together this versatile acoustic unit creates a powerful and wholly distinctive sound.
With bold but sensitive arrangements, the trio presents a fresh take on traditional and contemporary Manx music. While sharing common ground with its Celtic cousins, as well as the English tradition, Manx music has retained its own particular and inherent Manxness: an atmosphere evoked by the music that speaks of the natural beauty of the island and the lives of its inhabitants.
The trio's award winning debut album, self-titled Barrule, showcases a diverse collection of material from rousing marches, jigs and reels to sorrowful slow airs and beautiful songs sung in the Manx Gaelic language.
Their follow up album, "Manannan's Cloak", was recorded in December 2014 in the historic St. Bridget's Chapel, in the Isle of Man's Nunnery grounds. With producer Andy Seward at the helm, Manannan's Cloak takes the trio's emphatic sound to the next level, with guest performances from a support cast that boasts Paul McKenna on vocals, Calum Stewart on uilleann pipes, Dylan Fowler on lap steel and Tad Sargent on bodhrán, not to mention the homegrown talents of regular collaborators David Kilgallon (piano) and Gregory Joughin (vocals). Released in May 2015, Manannan's Cloak is already receiving excellent reviews and continues to further the trio's mission of promoting Manx music across the globe.
Since forming in 2012, Barrule's three legs have hit the ground running with major festival appearances including Celtic Connections, WOMAD Charlton Park, Sidmouth, Festival Interceltique de Lorient, La Grande Rencontre, Montreal, Orkney Folk Festival, and the National Celtic Festival in Melbourne. Their debut self-titled album won many plaudits and has been awarded 'Best Debut' in the Spiral Earth awards 2014.
Recordings
2015 Manannan's Cloak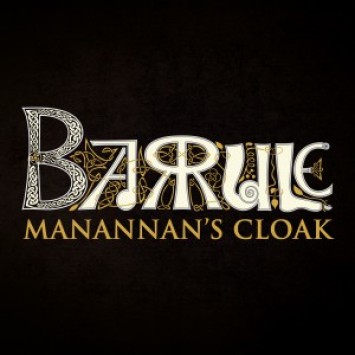 2012 Barrule [with support of the Manx Heritage Foundation]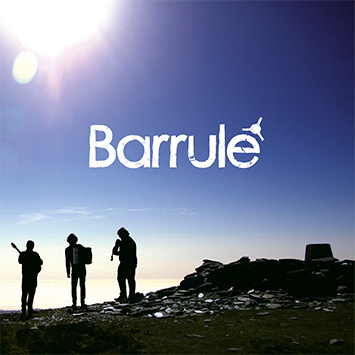 More Manx Bands - Possanyn