Manx song tutorials with Ruth Keggin Gell
Mon, 05 Oct 2020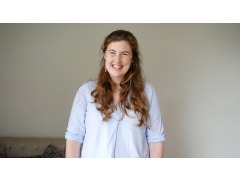 One of the Isle of Man's leading singers, Ruth Keggin Gell has created four videos teaching simple songs in Manx, all of which are suitable for singers, early learners of Manx, or parents or teachers of children. Complete with clapping games and recommendations of how to take performances further, they are great fun!
* Manannan Song
* Juan y Jaggad Keeir
* Lhigey, Lhigey
* Arrane ny Niee
The #treisht2020 projects are a series of projects commissioned during Covid19 Lockdown in the Isle of Man to create new material which engages creatively with traditional Manx culture.