JOIN THE MANX FIDDLE ORCHESTRA
Sat, 27 Mar 2021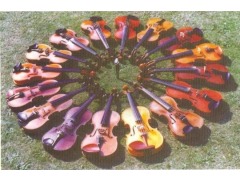 Be part of the Isle of Man's first Manx Fiddle Orchestra!!
With Katie Lawrence as conductor, you're invited to join other fiddle players for a massed performance of some of the Island's favourite Manx tunes.
MFO DATES:
Rehearsal 1 - Sat 8th May, 3 - 4.30pm, Atholl Room, Centenary Centre
Rehearsal 2 - Sat 5th June, 3 - 4.30pm, Peel Masonic Hall
Rehearsal 3 - Sat 24th July, time TBC afternoon, Douglas
Premiere performance - Sat 24th July, 7.30pm, Douglas, as part of Yn Chruinnaght Celtic Gathering
• Violinists of all ages are invited to be part of the Manx Fiddle Orchestra.
• Players must be fairly competent on the violin or viola, and can either sight-read or comfortably learn by ear.
• No previous knowledge of Manx traditional music is required, but players must be willing to memorise their parts for the performance.
• Please bring your own music stand to rehearsals.
• Tutors are DBS checked.
• Organised by Culture Vannin and Yn Chruinnaght Celtic Gathering Email Chloe to SIGN UP: manxmusic@culturevannin.im
[photo - Strathspey Fiddlers on the 1996 Yn Chruinnaght programme cover]