DIY Manx music & dance - learn at home!
Tue, 12 Jan 2021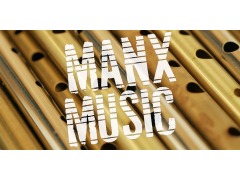 The Isle of Man has just gone back into lockdown at fairly short notice, so gigs and lessons are called off this month and everything is back online again! Luckily, Culture Vannin already have lots of Manx music and dance resources online to try out and keep you entertained at home...
MANX MUSIC
+ Learn the tin whistle with 'Feddan', try Manx tunes on the 'Fiddyl', and find more free resources here
+ Play along with popular session tunes
+ Create a family band with 'Cloie'!
+ NEW Video music tutorials (More coming soon from Laura Rowles, Mera Royle and Phil Gawne...)
Whistle tunes with Beccy Hurst
Whistle tunes with Peddyr Cubberley
Fiddle tunes with Isla Callister
Manx songs with Ruth Keggin Gell
Guitar tunes with Pete Lumb
Learn wintry song, S'Feayr yn Oie with Ruth & Chloe
+ Learn songs from pdf sheet music & recordings:
+ Improvise over the 'Kiaull Cooyl' backing tracks
+ Sadly there will be no Manx Folk Awards this year, but you can still try out the set pieces
MANX DANCE
+ Video dance tutorials with Grainne Joughin and Skeddan Jiarg
+ Keep fit & practice the Girls Jig or Chyndaa yn Bwoailley with these sound files
HISTORY
+ Different genres of Manx music, biographies & research
+ A little Manx music history and other fun stuff on this Manx history web app
+ PhD Thesis on Manx traditional music and its revival since the 1970s
+ Manx dance history thesis
TEST YOUR KNOWLEDGE!
LEARN MANX
+ Find out about Manx lessons and discover online resources
CALENDAR CUSTOMS
+ Everything you need to know about the Manx Year