A new setting of the Cushag's "The Mother's Carol" for voice and piano by Manx composer and pianist Madeline Kelly.
Copyright Madeline Kelly 2016
Transcribed by Culture Vannin.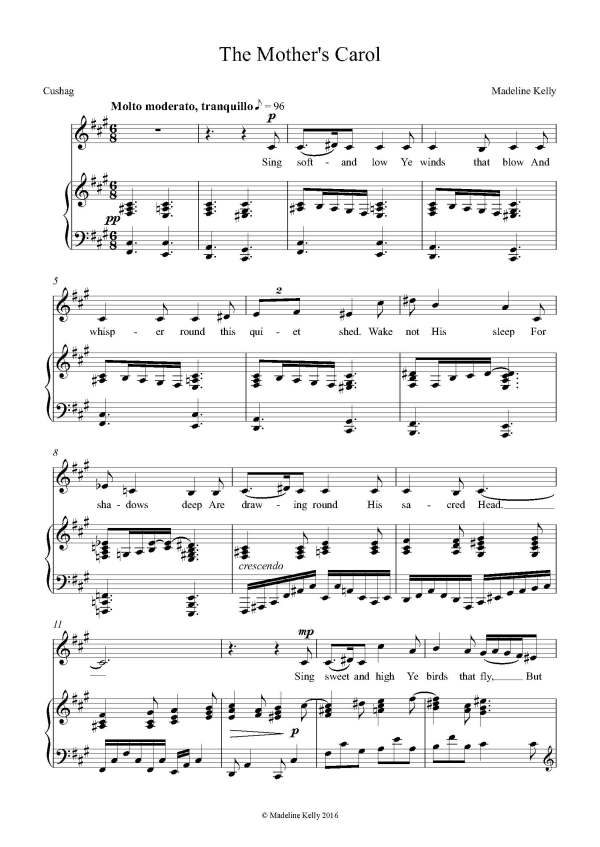 PDF
Midi Files
To download one of the midi files below right click the link and choose Save Target as or Save Link as.