NB this is temporarily located on this particular page...it will move!
Peeps into the Past – historical articles relating to Manx music
Between 1956 and 1971, journalist Syd Boulton wrote hundreds of articles about Manx history for the Ramsey Courier and the Courier (Isle of Man) newspapers. He spent hours in the Manx Museum researching interesting local stories from the Victorian newspapers and brought them back to life for his readers. Last year, Sue Woolley transcribed and reprinted a selection of his articles in her book Peeps into the Past: a Tribute to Syd Boulton (2011), but she also listed every single title from the Peeps into the Past series for the benefit of further research.
Now, the Peeps into the Past articles which refer specifically to the history of Manx music, calendar customs and the tourist entertainment industry have been selected by the Manx Music Development Team and transcribed by David Radcliffe for the Manx Heritage Foundation. The articles selected are:

VARIETY SHOWS IN RAMSEY COURT HOUSE
EARLY DAYS OF "THE GUILD"
CHURCH SERVICES IN THE MANX LANGUAGE
ENTERTAINMENTS OF THE GAY NINETIES
IN THE DAYS OF THE "OIEL VERREYS"
PLACE‐LORE OF MICHAEL AND BALLAUGH Penitents Who Danced Scottish Reels
A FLASHBACK TO THE 1890s -The Fourth Music Guild–
MUSIC MAKERS IN MANN -The Days When Every Family Had a Violin
THE STORY OF THE GOOD SHIP 'TYGER'
CHRISTMAS IS COMING AND... Old Customs Recalled ‐ Singing Of Carvals (Carols)
ENTERTAINMENTS OF BYGONE DAYS - The "Bluebeard" Pantomime of 1883
LAA COLUMB KILLEY
THE SOUND OF MUSIC – IN MANN
MUSICAL ENTERTAINMENTS OF THE 1890s
THE BEST‐EVER VISITING SEASON FOR THE ISLAND
ENTERTAINMENT GALORE FOR THE HOLIDAYMAKERS OF 1888
CHRISTMAS SEVENTY YEARS AGO
THE GAY SUMMER OF 1888
THE STORY OF THE RUSHWORTH FAMILY
SPENCE LEES ‐ MUSIC HALL OWNER
DERBY CASTLE – THE FIRST MUSIC‐HALL IN DOUGLAS
OLD DOUGLAS THEATRES

These articles can be downloaded for free via www.manxmusic.com and will also be made available on a DEC educational wiki as a useful resource for the Manx history curriculum.
Sue Woolley's book is available in most Island bookshops or online: www.presenceofmann.com/engine/shop/product/peepsbook/Peeps+into+the+Past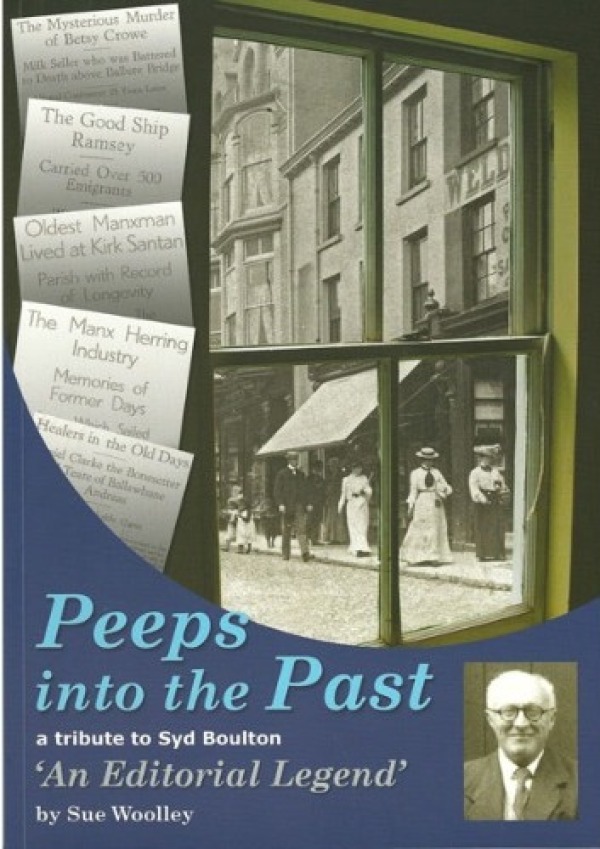 PDF