Sheean Prash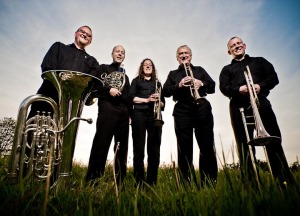 Sheean Prash (Brass Sound) was formed in September 2004 when then manager of the Erin Arts Centre, Juan Wright, decided to put together a brass quintet to perform at a number of Arts Centre events.
The ensemble is made up of some of the Island's most experienced brass musicians and in the short time they have been together they have built up a diverse range of repertoire including popular classics and modern favourites. The group's name is a Manx Gaelic expression aptly translating as Brass Sound.
Sheean Prash is available to perform at various functions including: concerts, corporate events, fetes, fundraisers, receptions and weddings. Whatever your event, Sheean Prash can tailor a programme to meet your requirements and bring that special touch to the event. For more information about hiring the group and their full repertoire please contact:

Contact
Email: Juan Wright
Tel: 01624 624802
See the group's website for full details.
More Other Ensembles and soloists