Nish As Rish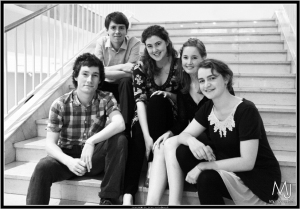 Captivated by traditional music and influenced by the five musicians' patchwork backgrounds, Nish's sound-world is constantly changing. The band started life in 2009 at the University of York's progressive Music department. During this time they were Young Musicians in Residence at the 2009 Harrogate International Festival, and made their Celtic festival debut in 2010 when invited to headline the opening night of the Isle of Man's Yn Chruinnaght Festival after a successful educational tour on the Island. On the back of the success of their Manx performances, Nish were invited to represent the Isle of Man at the Festival Interceltique de Lorient, at which they built up a considerable following, were singled-out for numerous national radio appearances and won first prize in the prestigious Trophée Loïc Raison for best new band.
Since then, Nish As Rish made their Italian debut at the Folkermesse festival, supported legendary Breton band Forzh Penaos at Yn Chruinnaght 2012 and were invited back to the University of York to give a stand-alone concert as part of its Concerts Series.
The five members are Ruth Keggin who sings and plays flute and whistle; Karl Kramer on mandolin and bodhran; Anna Goldbeck-Wood on fiddle; Dave Pearce on guitar and Vanessa McWilliam on the double bass. Ruth and Karl are both from the Isle of Man and are regular faces on the Manx music scene.
Nish As Rish released their debut album in Spring 2011.
Recordings
Blass (2013) - two tracks
Nish As Rish (2011)
Representation at festivals
2012 Folkermesse, Italy
2012 Yn Chruinnaght Inter-Celtic Festival, Isle of Man
2011 Festival Interceltique de Lorient, Brittany
2010 Yn Chruinnaght Inter-Celtic Festival, Isle of Man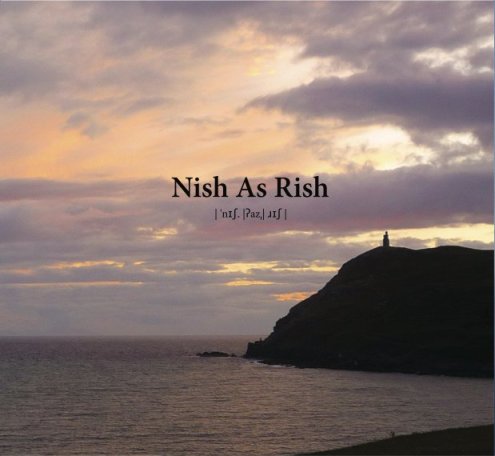 More Manx Bands - Possanyn