Isle of Man Traditional Celtic Music Session Weekend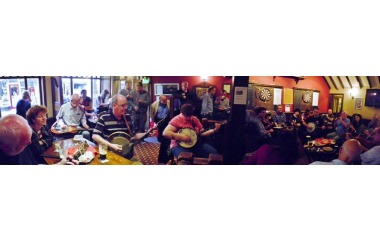 When: Fri, 29 Sep 2017 to Mon, 02 Oct 2017
Time:
Regulars at the Douglas-based Irish Music Session welcome a host of visiting artists from Ireland, Scotland, England and Wales. Informal sessions will take place from Friday through to Sunday night at various licensed locations around the island.
Friday 29th September
7pm – late: Laxey Sailing Club & extra Douglas venue TBC
Saturday 30th September
12 noon – late: Brendan O'Donnells (sorry, no children)
Sunday 1st October
12 noon – 8pm: The Prospect (children welcome)
Other venues and times will be announced on our Facebook page (Isle of Man Traditional Music).
All sessions are free and open to everyone - players, singers, dancers and listeners alike. We hope that lots of you will come along and enjoy what promises to be some truly friendly and uplifting craic. Help us make sure that our visitors have a great and memorable time.